Start Your Ontario G1 Practice Test
TOPIC BY TOPIC QUESTIONS
Our Topic-by-topic practice test is by far THE BEST possible preparation for your G1 exam.
Free Ontario Driving G1 Practice Test | Pass Your Driving Test
Are you studying for your G1 driving test in Ontario? Find out if you are ready with our free Ontario Driving G1 practice test.
How Does Our Free Ontario G1 Driving Test Work?
You can access our test directly on our site. There is no sign-up or payment information required. All you have to do is begin answering the questions.
Step 2: Assess Your Results
Once you have finished your test, take some time to review your results and determine what you still need to learn. You can take our practice test as many times as you need to.
Step 3: Boost Confidence before Test Day
If you take many practice tests and pass several of them, you can walk into the test room feeling calm and confident.
Step 4: Pass Your G1 Driving Test
If you passed our practice test and feel confident, it may be time to schedule your official test, so you can move on to the next step towards getting your license.
Pass Your Ontario G1 Driving Test With Ease
Congratulations! You are finally taking your first step to becoming a licensed driver. However, if you are concerned about passing your test or just want to find out if you are ready, we can help. Our free Ontario Driving G1 practice test has all the questions and format that you can expect from your real test so you can identify your strengths and weakness and prepare for the big day. Take it today to assess where you are on the road to getting your learner's permit in Ontario.
What Is the Ontario G1 Driving Test?
There are several steps to getting your driver's license in Ontario, and that process starts with passing your Ontario G1 driving test. Passing this test is mandatory if you want to get your driver's license in Ontario and is one of two written tests you will need to take. The G1 driving test assesses your understanding of local driving laws, best driving practices, and more. After you have passed your G1 driver's test, you will get your driver's permit. Once you have your driver's permit, you can practice driving under a licensed driver's guidance. After you have had your driver's permit for more than 12 months, you can take your G2 test and begin becoming a fully licensed driver. 
What Is on the Official G1 Test?
The G1 test has 40 questions, 20 on the rules of the road and 20 on road signs. In order to pass the test, you must get 16 out of 20 questions correct in each section. All these questions are pulled from information found in The Official Ministry of Transportation (MTO) Driver's Handbook. Our practice test is based on past test questions and is updated regularly to reflect any changes to the handbook and local driving laws.
What Does Our Ontario Driving G1 Practice Test Include?
Our free G1 test offers a comprehensive overview of all the questions you might find on the actual test. There are 19 modules and more than 500 questions that we have pulled from all the sections in the MTO Driver's Handbook. Each section has approximately 5-20 questions and includes modules on safe & responsible driving, local traffic laws, and more.
What to Do Before Taking Our Test
Our test is an excellent assessment tool to find where you are in the learning process and can be taken at any time. However, it's a good idea to review The MTO Driver's Handbook before taking the test. The questions on our practice test are based on this handbook. 
Why Choose G1 Course?
At G1 Course, we are committed to helping students of all ages get the training they need to become safe drivers and pass their tests. All our courses were designed by industry experts and based on the Ontario MTO Driver's Handbook. This ensures that you have the knowledge you need to succeed. Take our course today or contact us with any questions or concerns.
What we offer you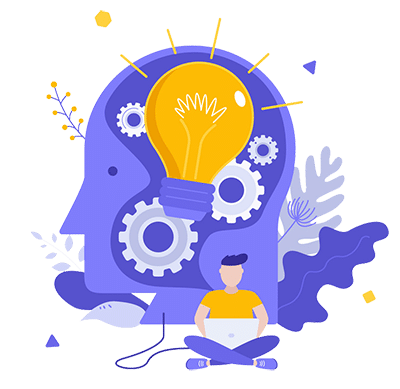 Use this free practice test to help you study and prepare for the Ontario G1 written knowledge test while answering our carefully created questions.
Like the real test
Instant online access 24/7
Tests Developed by Experts
All questions are taken from the official driver's handbook issued by the Ontario Government.
Take this free citizenship test to check how well-prepared you are for the real test.
Take one practice test or all. They're all FREE!
At g1course.com, we want you to be able to face your G1 written exam with assured confidence in your own abilities and knowledge.
Why Choose Our Free Course?
Our free G1 course offers all the information you need to assess your readiness for the test, build your knowledge, and prepare for success. See why our test is one of the most popular free G1 courses available online.
What Past Students Have Said
Found this course so easy in explaining even complex situation. Bravo who made this so simplest
The course is very good for those are preparing to do the G1 test only few mistakes in some of the quizzes need to be revised for correction.
I liked the way the content is prepared referring to the official MTO driver's handbook. If you have read the handbook once, this course will help you revise well and practice questions. Only issue I noticed is that you cannot revisit the questions if you have already passed the quiz or go back to the previous question when in middle of the quiz. This can be improved. Rest is all good.
The modules are easy to understand and the note-taking feature is useful to use in modules where there are lots of important details to remember. It's also great that you can go back to where you left off if you stop.
How Much Does Our G1 Practice Test Cost?
Our G1 practice test is free and easy to access directly from our website. Have you already passed your G1 test and want to get ready for your G2 test? We offer an affordable course to help you prepare. Check it out today to learn more.
We are offering a free practice test to help you get ready for the Ontario G1 written driving test.
The test consists of 19 separate sections, and each section has 5 to 20 questions. The questions are organized in section by section and topic by topic. It is important to note that this is not the actual Ontario G1 test, but the questions are designed to help you build your knowledge and efficiently prepare for the real test. To get a driving licence in Ontario, passing this test is mandatory.
To pass this test, you must go through The Official Ministry of Transportation (MTO) Driver's Handbook and have a clear understanding of it. At the same time, you should also take this free online G1 course.
Prepare for Your Ontario Driving G1 Test Today
Are you ready to find out how prepared you are for the Ontario Driving G1 test? Take our free G1 practice test today to get started so that you can pass your G1 test fast.