Quiz: Ontario Traffic Rules 3
It should be your aim to pass with flying colors keeping in view the fact that you are aware of all the rules of driving, and thus, you could be a better and safe driver. Also, the best thing to help you would be a practice test and you can practice and match answers to see where you stand!
When deciding to make a U-turn, drivers must first observe: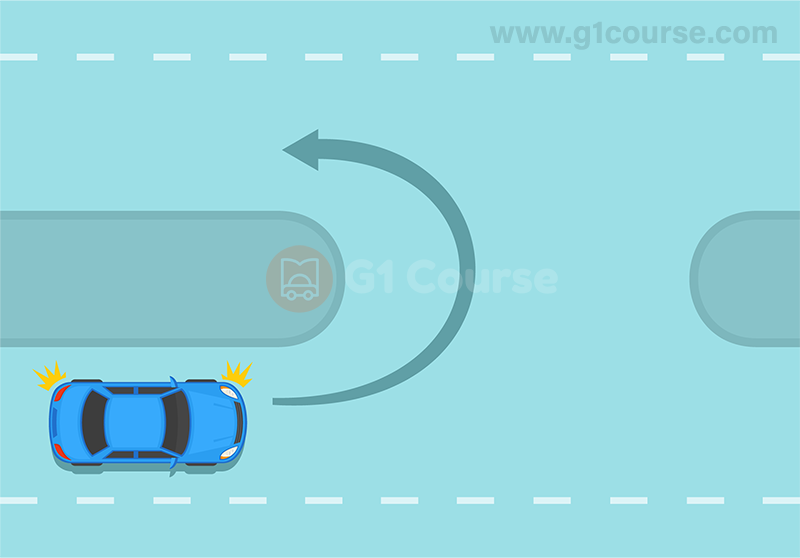 Posted traffic regulations
---
The turning radius of the road
---
The height of the curbs at the sides of the road
---
What should drivers do when a car is waiting to allow a pedestrian to cross at a marked crosswalk?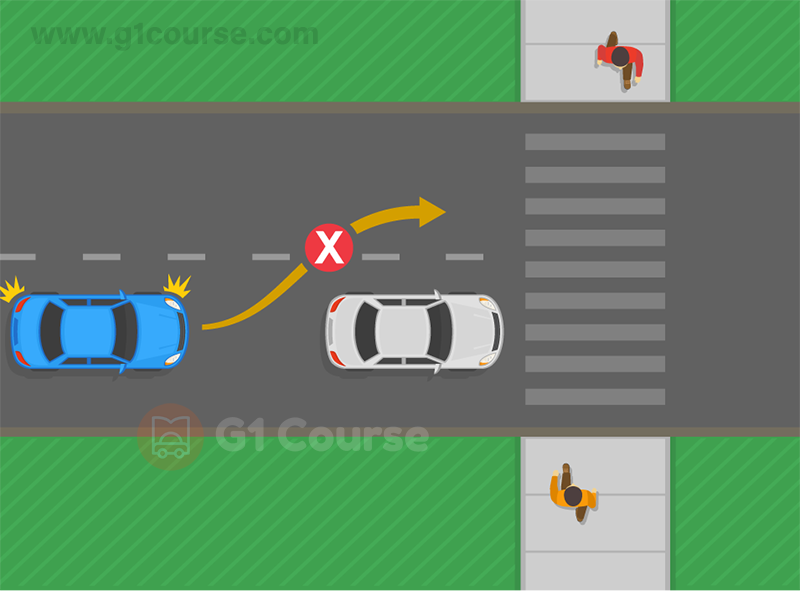 They should wait: drivers must not pass any vehicle within 30 m of a pedestrian crosswalk
---
They should pass to the left of the car
---
They should honk so that the car will drive on
---
They should pass to the right of the car
---
A broken line to the left of a lane means: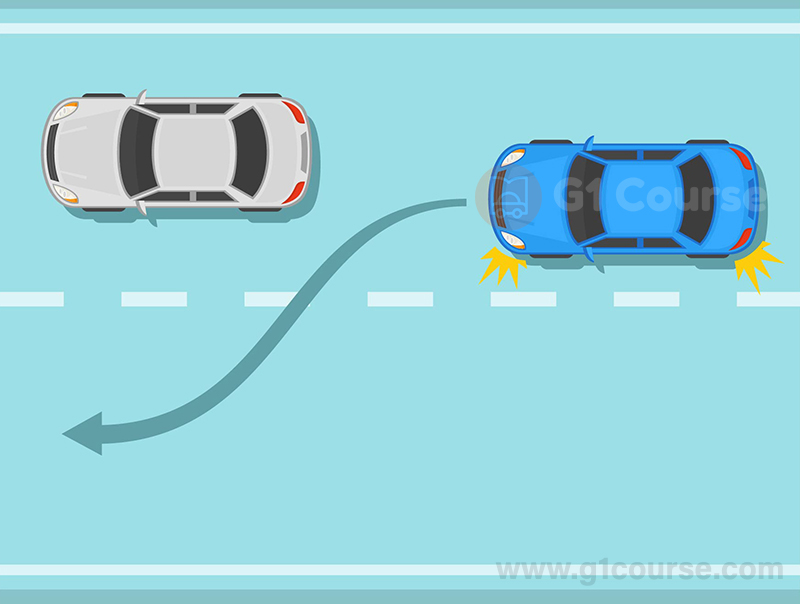 Drivers may pass if the way is clear
---
Drivers may pass at any time
---
Drivers may pass only during day light hours
---
When a red "X" is indicated over a driving lane: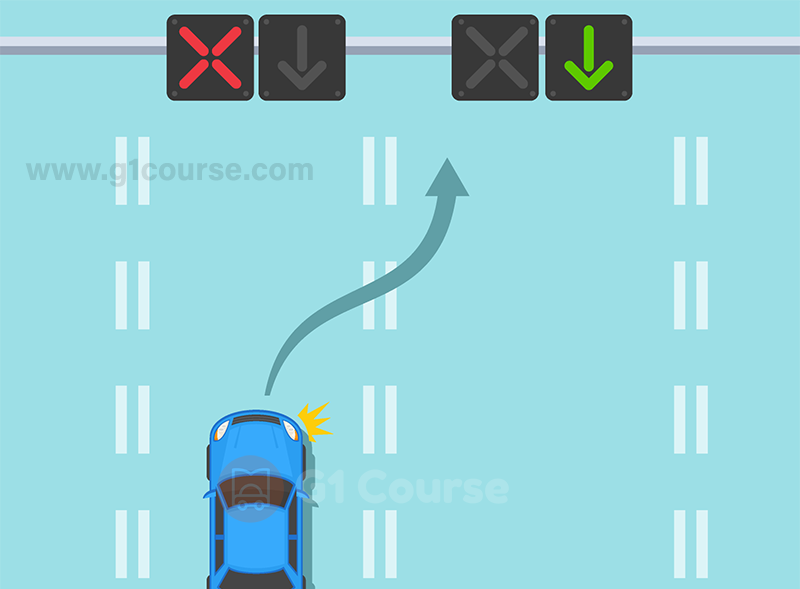 Drivers must not enter or remain in that lane
---
The red "X" applies only to pedestrians
---
There is a traffic light ahead
---
Drivers must stop immediately
---
A _________ is an area that cannot be seen when looking at the vehicle's rear and side view mirrors.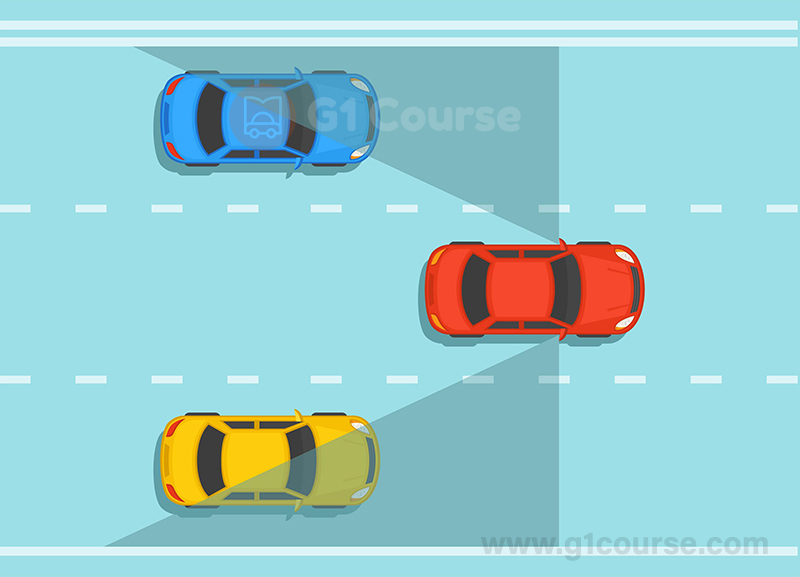 How close can you park to a fire hydrant?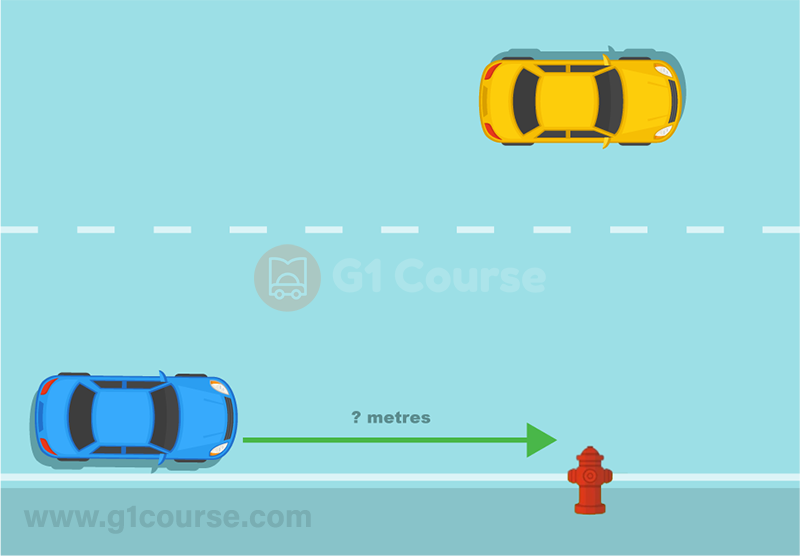 What to do if you have a tire blowout?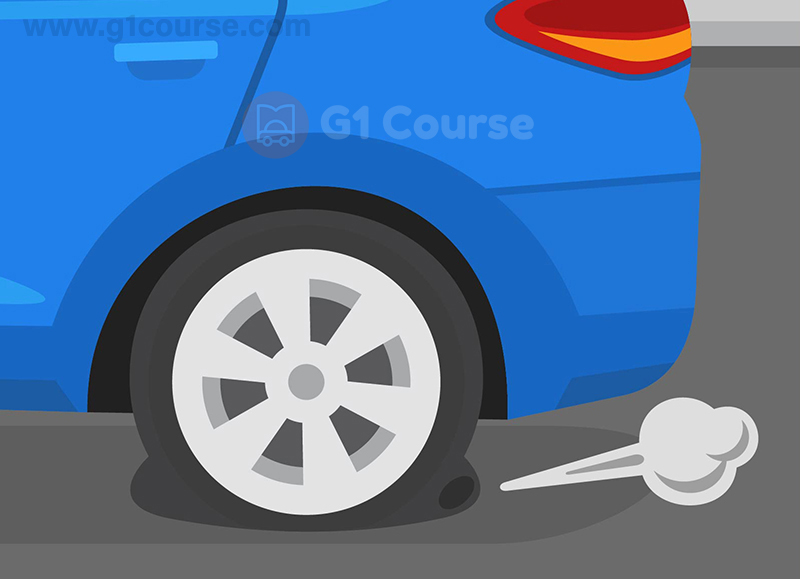 Release the gas pedal to slow down and steer the vehicle firmly in the direction they want to go
---
Apply the brake and steer to left
---
Apply the brake and steer to right
---
Brake quickly, as hard as the brakes are able to work
---
Unless otherwise posted, the maximum speed limit allowed on a highway outside a city, town, village, or built-up area is: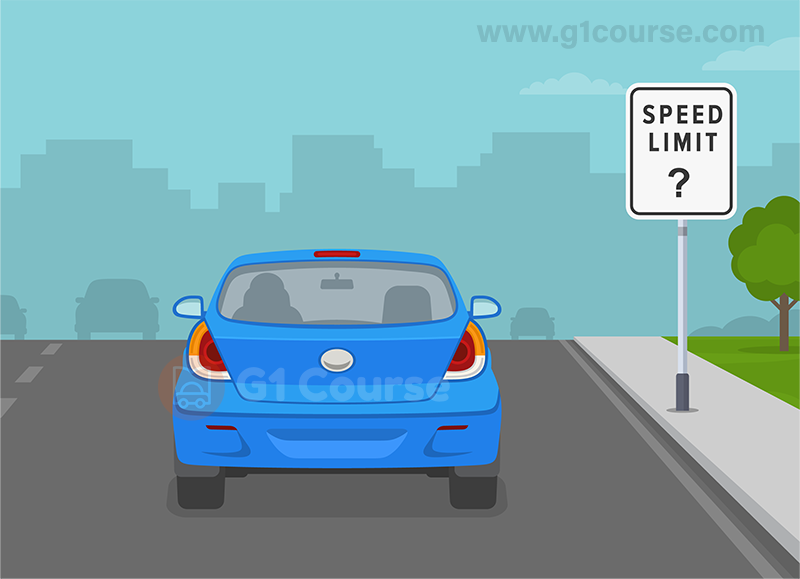 What is a good, safe driving practice when descending a steep hill in a vehicle?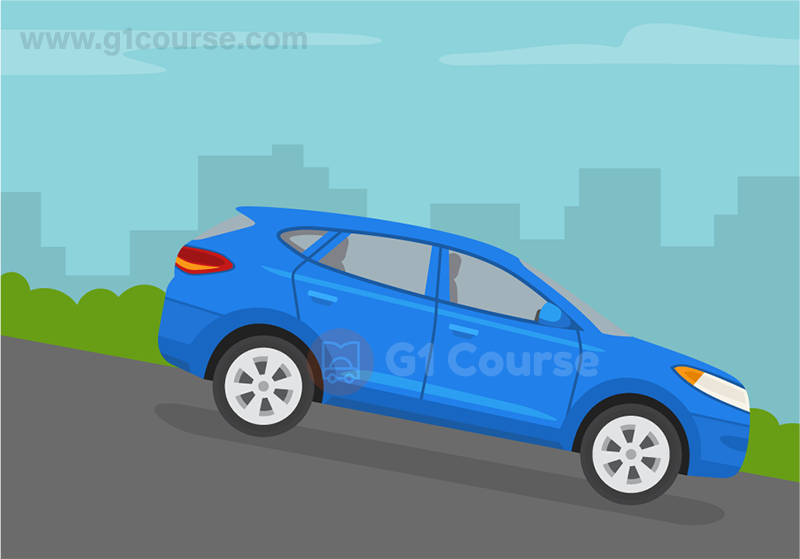 Gear down, using the motor to assist in braking
---
Place the vehicle into neutral
---
Engage the clutch and coast
---
When is it permissible to use only the parking lights on a vehicle?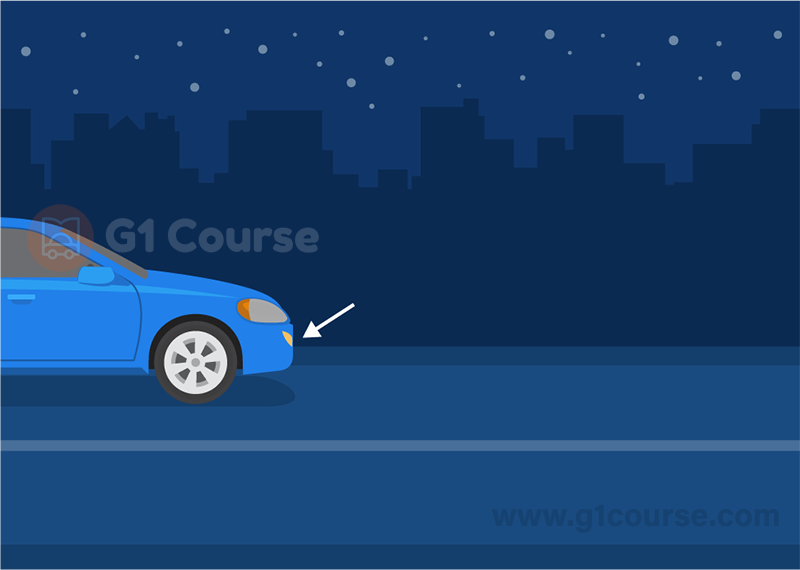 When driving in heavy fog
---
When driving on a well-lit street
---
Unless turning left or passing another vehicle, drivers should: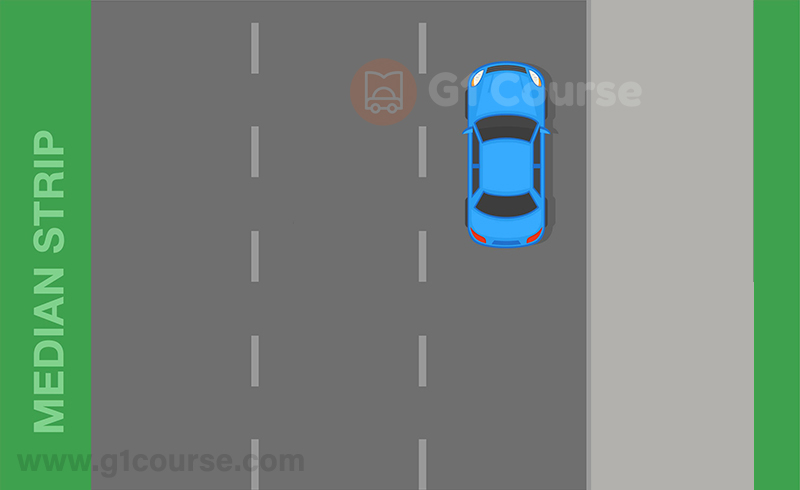 Keep to the right of the road or in the right-hand lane on multi-lane roads
---
Drive in the center of the roadway
---
Drive on the right shoulder of the roadway
---
Keep to the left of the road or in the left-hand lane on multi-lane roads
---
Drivers who fail or refuse to give a breath or blood sample when asked by police: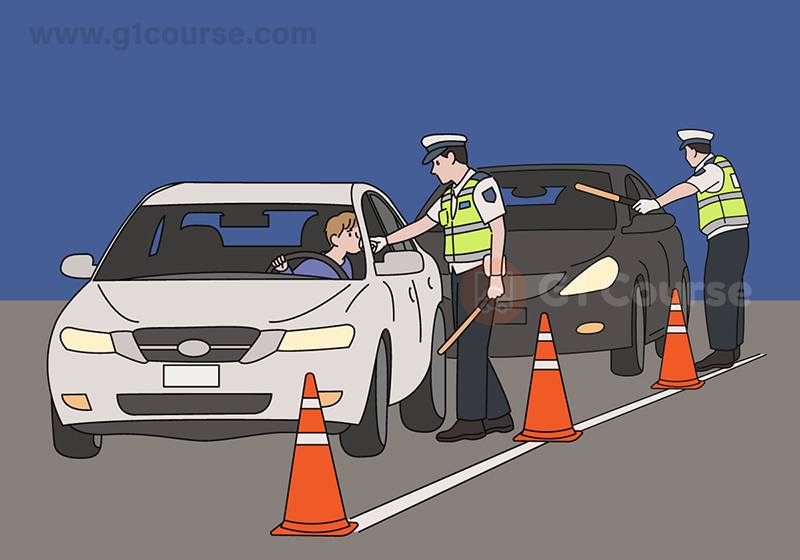 Will have their license suspended immediately for 90 days
---
Will have their license suspended immediately for 7 days
---
Will have their license suspended immediately for 30 days
---
Will receive a warning letter by mail
---
In good weather conditions, drivers are required to keep a safe distance behind the vehicle in front. Drivers should keep at least:
Two to three second's distance behind the other vehicle
---
Seven car lengths behind the other vehicle
---
One second's distance behind the other vehicle
---
Five cars length behind the other vehicle
---
When should you use low-beam headlights at night?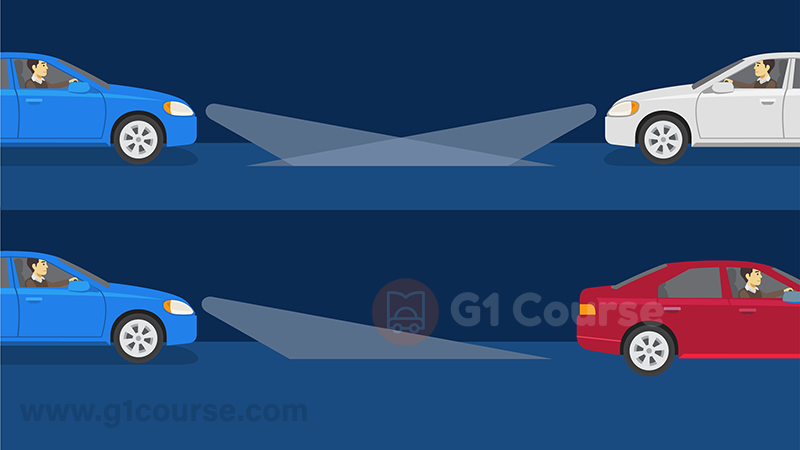 Approaching an oncoming vehicle or following another vehicle
---
Approaching an intersection
---
Another driver dims his lights
---
Blinded by the headlights of an approaching vehicle
---
If an approaching vehicle is using its high beams at night, drivers should: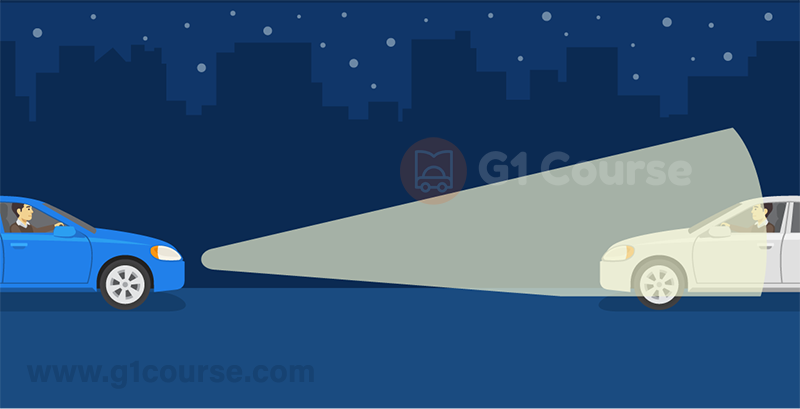 Look up beyond and slightly to the right of the oncoming lights
---
Open and shut their eyes continuously and rapidly
---
Look at the headlights of the approaching vehicle
---
Turn their lights on high beam as well
---
When another vehicle attempts to pass: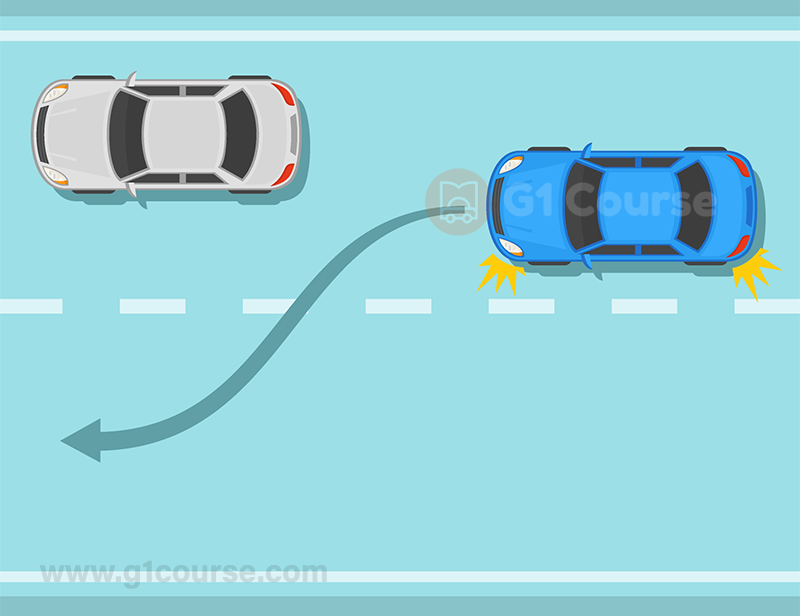 Drivers should move to the right and let it pass
---
Drivers should accelerate so that passing is not necessary
---
Drivers should tap their brakes to tell the other driver not to pass
---
Drivers should move to the left to prevent passing
---
Skidding is usually caused by the…?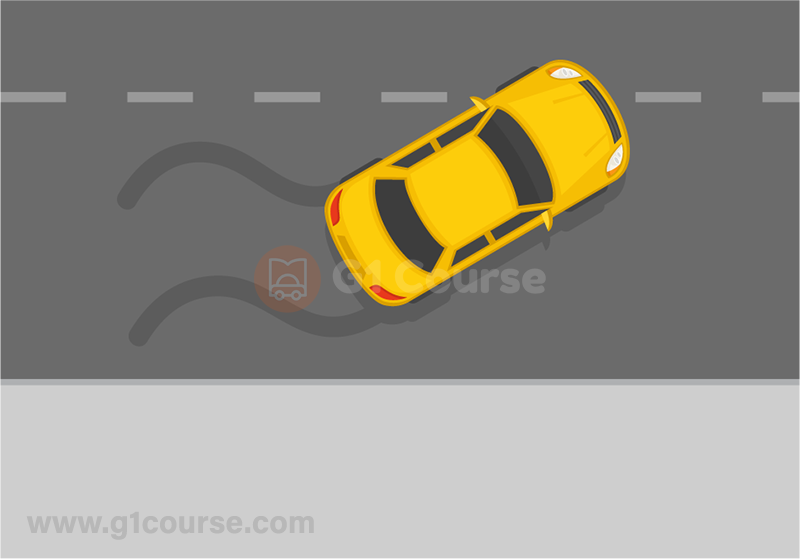 How many days do new Ontario residents have to register their vehicles?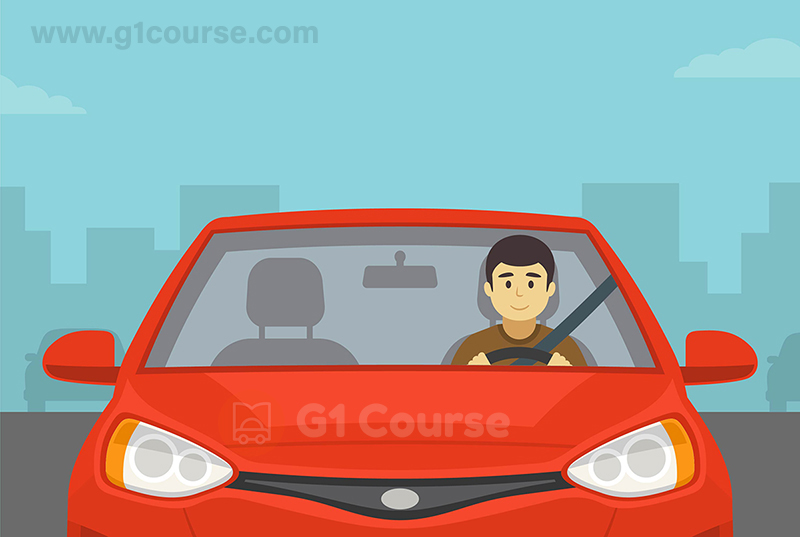 If your wheels drop off the paved road and onto the shoulder of the road, you should: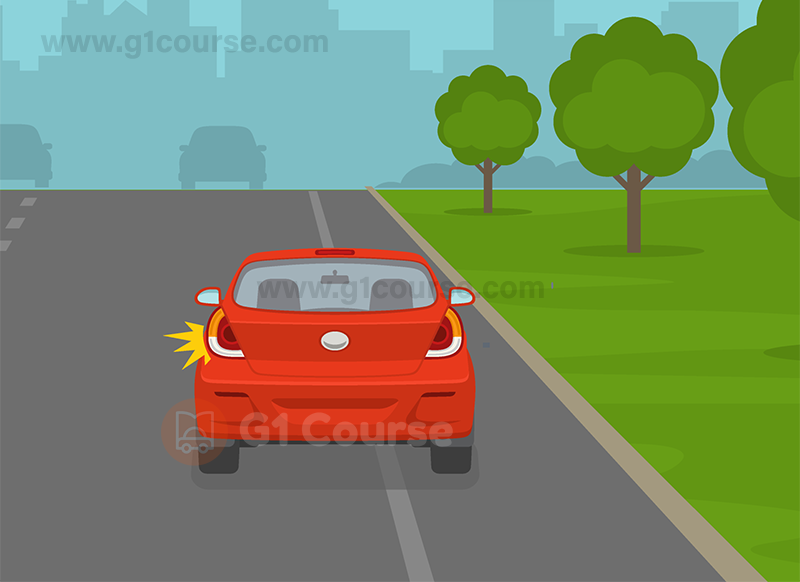 Grip the steering wheel firmly and avoid heavy braking
---
Release the gas pedal, allowing the vehicle to slow down naturally
---
Keep the vehicle under control and steer back onto the paved road
---
What must drivers do before entering a highway from a private road or driveway?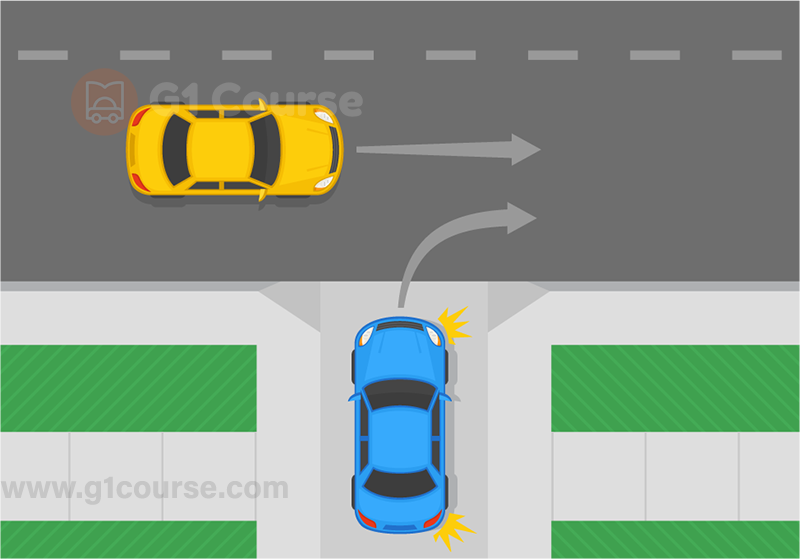 Yield right-of-way to all vehicles approaching on the highway
---
Honk loudly and proceed with caution
---
Enter or cross the highway as quickly as possible
---
Make the appropriate hand signal then take the right-of-way
---
It is more dangerous to drive at the maximum speed limit at night than during the day because: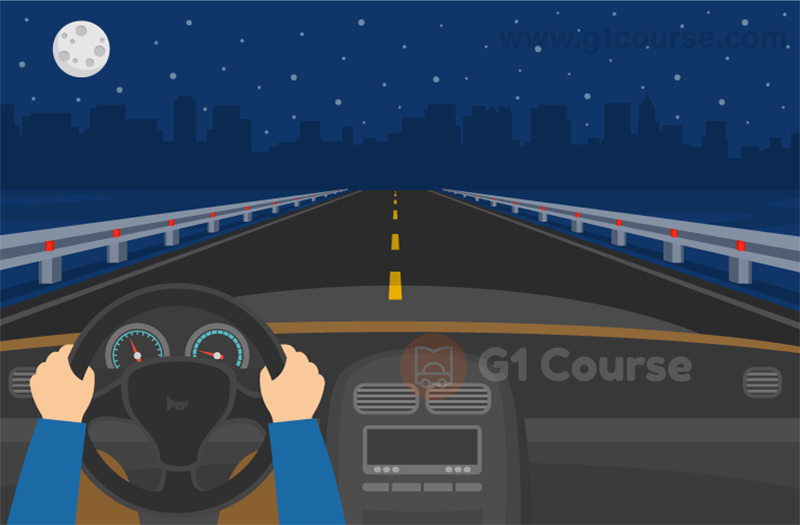 Drivers cannot see as far ahead, even with headlights
---
Some drivers unlawfully drive with parking lights only
---
The roadways are more apt to be slippery at night
---
Drivers' reaction time is slower at night
---
What should you do if your vehicle becomes disabled on a 400-series Highway?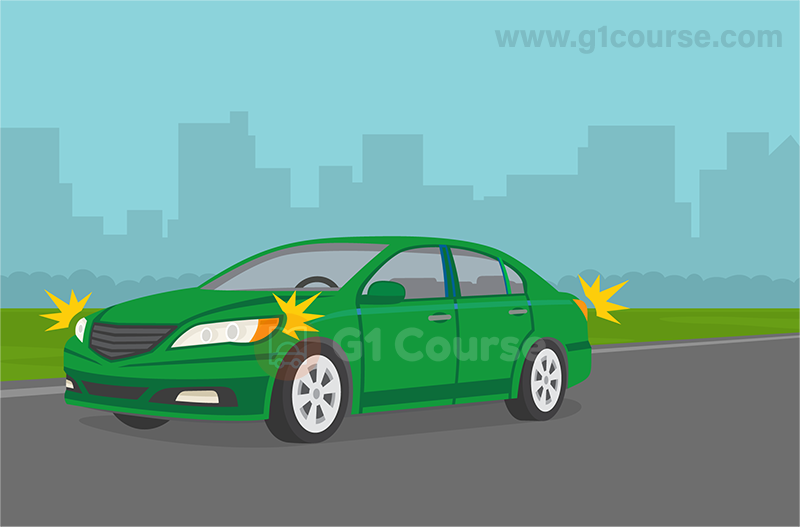 Pull over, turn on the emergency flashers and wait for help
---
Get out and walk to get help
---
Get out and try to wave highway traffic around the vehicle
---
Honk the horn in order to signal for help
---
When parked facing downhill:
The front wheels must be turned towards the curb or right shoulder
---
The front wheels must be parallel to the curb
---
The front wheels must be turned to the left and the parking brake must be set
---
The direction of the wheels doesn't matter as long as the parking brake must be set
---
The hand-and-arm signal for slowing or stopping is indicated by: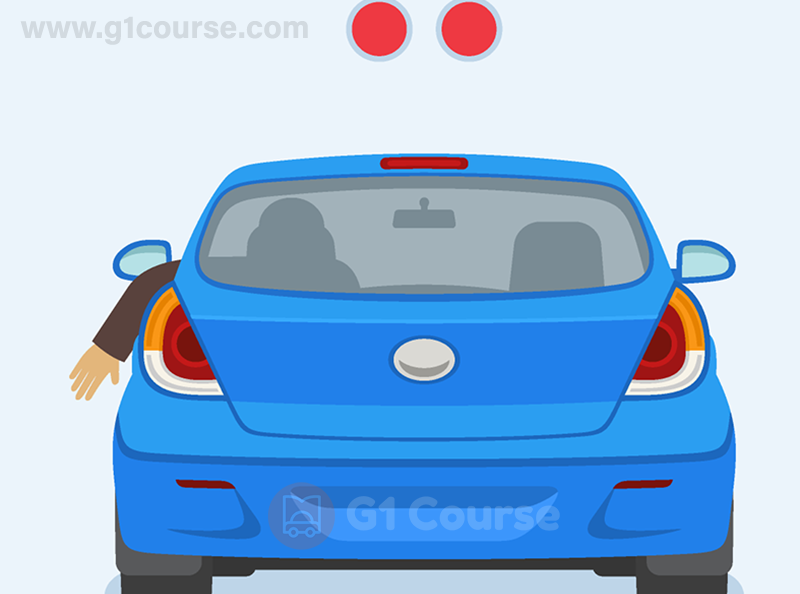 Arm straight out the window
---
Circular motion of the arm
---
Rules for both G1 & G2 license holders include: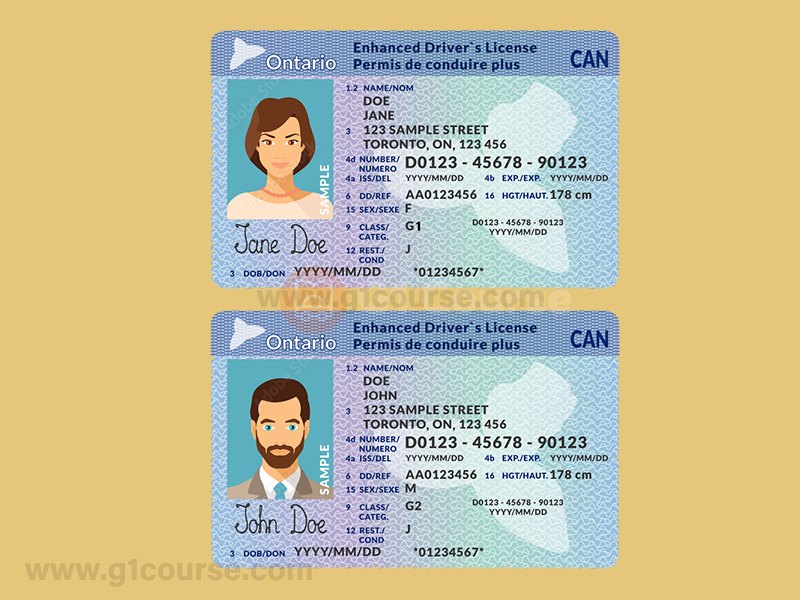 Drivers must not operate a motor vehicle if they have been drinking alcohol
---
Drivers' blood alcohol must be zero
---
Each person in the vehicle must wear a seat belt
---
What should drivers do when exiting a freeway?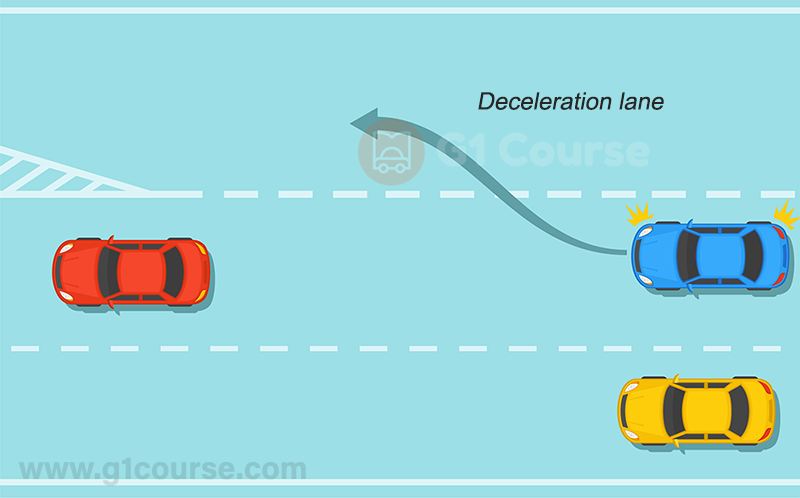 Signal, move into the deceleration lane, reduce speed gradually and obey exit signs
---
Do what the vehicle ahead does
---
Signal, then stop to wait for an opening in traffic
---
Signal and accelerate while merging smoothly into the exit lane
---
Under all conditions, drivers should travel at a speed that will allow them to: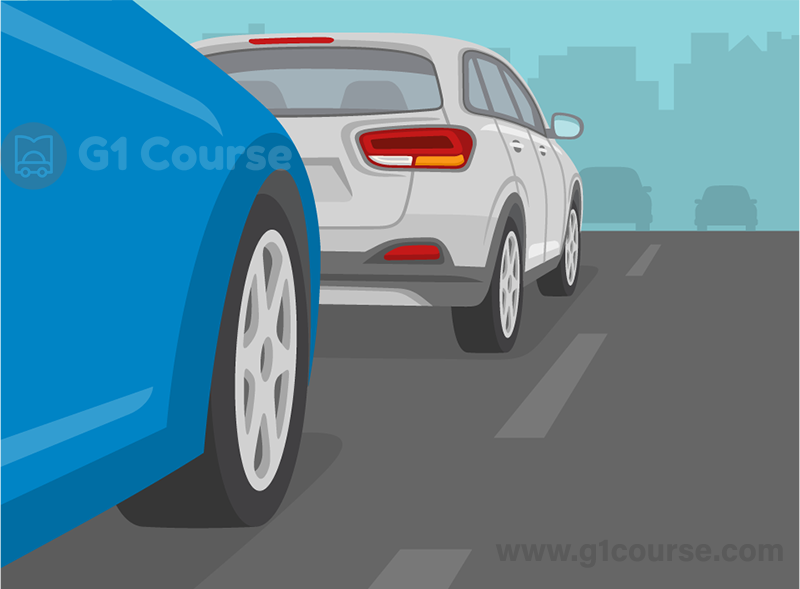 Stop within a safe distance
---
At 15 demerit points, a driver's license will be suspended for 30 days. After the suspension, the number of demerit points on a fully-licensed driver's record will be reduced to: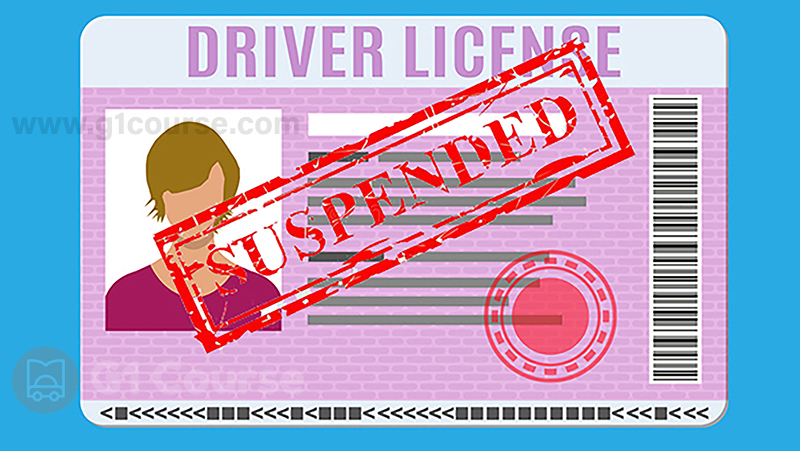 Before moving your car from a parked position, you should…?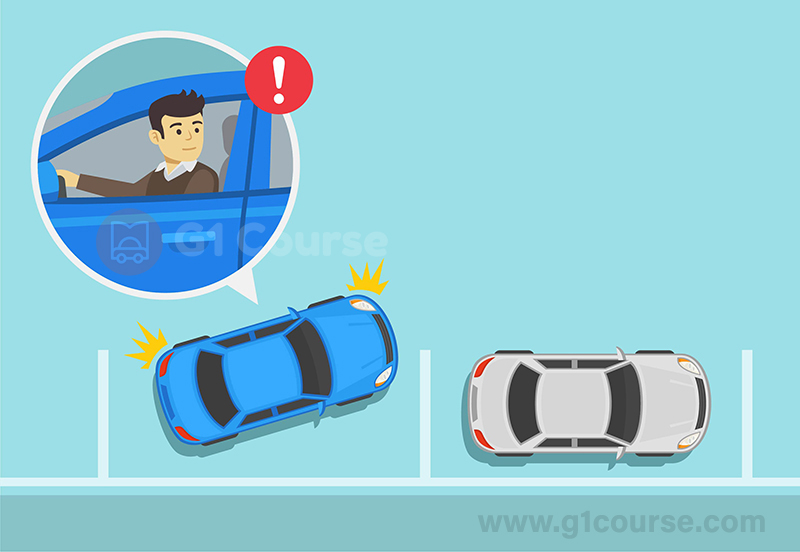 Always signal and check mirrors and blind spot for traffic; enter the live lane of traffic only when it is safe to do so
---
Check for other traffic and slowly enter the live lane of traffic
---
Honk loudly and quickly enter the live lane of traffic
---
Signal and enter the live lane of traffic
---
During poor weather conditions such as rain, snow, smoke and fog, which beam should headlights be on: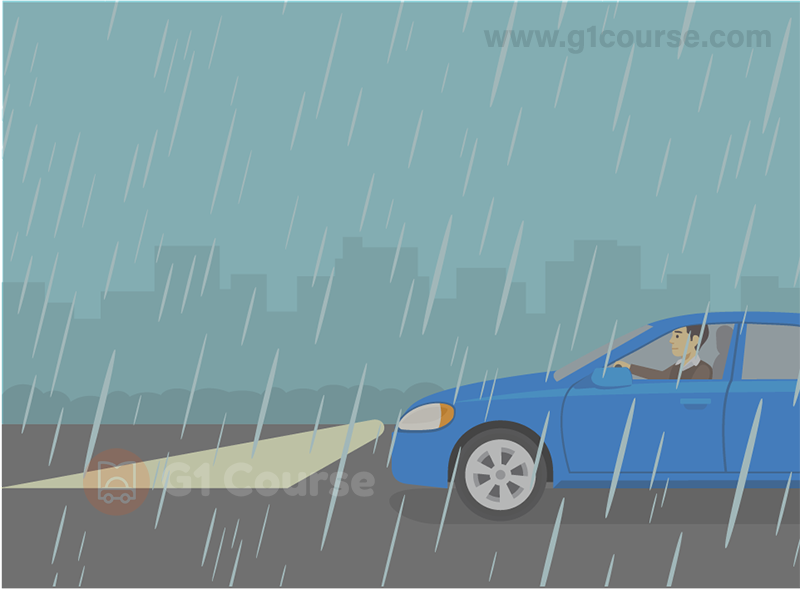 It doesn't matter, just have the headlights on
---
Headlights should not be used under these conditions
---
Share the quiz to show your results !
Subscribe to see your results
G1-Rules3
I got %%score%% of %%total%% right
%%description%%
More Learning Options:
Road Safety's Most Important Elements in G1 Test Questions
The traffic on the roads was reduced in the past few years due to the Corona-19 pandemic. However, according to a report by the World Health Organization (WHO), approximately 1.2 million passengers and people lose their lives in road accidents each year worldwide. Up to fifty million get injured due to vehicle collisions and road accidents every year. More than 1740 people lost their lives in Canada alone in the year 2020, while 7868 got seriously injured. Thousands of vehicles are being added to roads every year in the country and the world. Therefore, the situation related to accidents, fatalities, and injuries may even worsen if proper care and precaution are not exercised.
Important Elements of Road Safety
Some of the most crucial elements of road safety that every responsible driver, citizen, and the person using the road should practice and follow are listed and described in brief below. You can also find these rules in our G1 test questions provided in our G1 practice test section.
Seat Belt Usage
People may get overconfident about their safety when they are in their cars, SUVs, and other kinds of closed-shell vehicles being in a shell of strong and tensile steel. However fatal injuries may occur during vehicular collisions and those inside the car and other automobiles may fail to find a rescue. It is important to use seat belts when you drive a car. Apart from the driver, the passengers should also use and wear their seat belts during travel. Estimates reveal that the use of seat belts alone may reduce the fatality rate by more than 47%. It also reduces the chances of injury by more than 50%. All the newly manufactured vehicles in Canada come with three-point seat belts, along with seat belt pre-tensioners. The pre-tensioner will remove the belt slack automatically during impact. Using a seat belt while driving cars and other vehicles is also mandatory following the law.
Never Drive Aggressively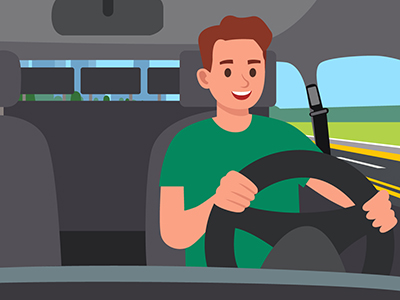 Some of the instances of aggressive driving include tailgating, running the red lights, speeding beyond the permitted limit, haphazardly driving in traffic, and not providing others the right of way, among other wrong behaviors. According to a report on Canadian traffic injuries and accidents, up to 19% of all serious injuries and 27% of all fatalities on road occur due to over speeding and crossing the permissible speed limit. Speeding is a cause of 80% of deaths in young adult passengers, due to vehicular collisions. Also, high-speed vehicular collisions occur primarily in urban areas. In most cases, such speeding drivers are also drunk and intoxicated with alcohol beyond the permitted limit. Another survey reveals that if you reduce your speed by only 1%, you can reduce your risk of a fatal accident by 5%. While driving, it is always important to drive within limits and never over speed. Furthermore, there are also speed cameras installed at various places (while not being in plain view) and you may be noticed and get fined for over speeding.
Never Drive Under the Influence of Alcohol (Drinking and Driving)
Consuming alcohol beyond the limit will impair your cognitive functions so you are not able to control your vehicle completely. According to the law, you are not fit for driving if there are more than eighty milligrams of alcohol in one hundred milliliters of your blood during driving. It is also a criminal offense and a violation of the traffic law following the criminal code system of Canada. A survey reveals that more than 40% of fatal accidents and injuries occur to drivers who drive under the influence of alcohol and are in an inebriated state while driving.
Never Drive Under the Influence of Drugs
Intoxication due to a drug can also impair your cognitive function so that you cannot have full control of the vehicle you are driving. The drugs being abused include illegal drugs (for instance marijuana), over-the-counter drugs (for instance cold medicines), as well as prescription drugs (for instance valium). Drug intoxication reduces the reaction time of drivers in the same way alcohol does. One-third of all fatal injuries that occur due to vehicular collisions occur due to drug intoxication. Many of the drivers who face accidents are high on drugs as well. You must ensure that you are always driving without being affected by any intoxicant (whether drug or alcohol).
Never Drive When Tired/ Suffering from Health Issues
You should not be driving a vehicle even when you have a driving license and a permit if you are facing health issues that can impact your driving skills adversely. You should also avoid driving if you are tired. Your reaction time to circumstances is negatively affected when you are tired or facing health issues. Your cognitive functionality and the functioning of the brain may not be normal as well. You can arrange for yourself for a paid driver (commercial cab service) or you can ask for the help of your friend, colleague, or family member in case of an emergency. It is always better to be late than never to reach the destination at all.
Never Be Distracted While Driving
Smartphones and mobiles have made our life effortless in many scenarios. The more expensive ones are also seen as a symbol of status. However, using a smartphone during driving can be an invitation to accidents and even death. Such use of smartphones is not only dangerous for you but also for other road users. Do remember that there are always more vulnerable people (including cyclists, pedestrians, and motorcyclists) on the road. Mobile phone use during driving can be a cause of distraction and accidents. You should also try not to be distracted by any other activity while driving. When you are distracted, your attention is diverted from driving. It reduces decision-making capability, awareness, and/or performance. It can result in near crashes or even fatal crashes. Apart from smartphones and mobiles, you may also be distracted when:
Using any other electronic device such as DVD and CD player, GPS, and laptop, among others.
Drinking or eating.
Grooming
Reading directions and maps.
Having a conversation with fellow passengers or attending to the pets or children.
Any incident or activity that occurs outside your vehicle (for instance police activity or collision).
Distractions (or even sudden breakdowns) that occur in the vehicle due to its improper/ irregular care and maintenance.
Conclusion
Following the traffic/road safety laws, road signs, traffic signals, instructions of the traffic control officer, and driving within the speed limits is an essential responsibility of any person who is using a road. Ensure that you are attentive and focused enough while driving. All other activities can wait for a while. Any compromise may result in grave consequences. Also, before you hit the road ensure that your vehicle and you are in a proper state.