Quiz: Vehicle insurance and registration
Prepare for your Ontario G1 written knowledge test with our practice driving test. Gain access to 100s of practice questions and pass your G1 test the first time!
If you are involved in an automobile collision, you should note down…?
Names and addresses of those involved and witnesses
---
Insurance details of all those involved
---
License plate numbers and driver licence numbers
---
License plates in Ontario are linked to…?
Anybody moving to Ontario has how long to register any vehicles they have brought with them?
Every vehicle registered in Ontario must carry automobile insurance except…?
Single seater motorcycles
---
Snowmobiles being used on the road
---
If you are involved in an automobile collision, make sure you get detailed bills for…?
Share the quiz to show your results !
Subscribe to see your results
Vehicle insurance and registration
I got %%score%% of %%total%% right
%%description%%
More Learning Options:
Best Way To Shop For Car Insurance in Canada
There are various ways to try to get affordable insurance in Canada, from searching around for the best rates to lumping your insurance coverage – it just tends to take a little chasing. Getting the right car insurance premiums from top insurance companies is on the psyche of any car owner, especially about renewal time.
Whether you reside in Quebec, where insurance premiums are the lowest in Canada, or other areas where the living cost is no joke, seasoned drivers are unaware of several helpful hints. If you're a first-time driver looking for car insurance, don't worry. There are five tips to save money on auto insurance.
To keep your insurance costs low, choose the right car
When considering buying a car, keep the insurance cost in mind if you want to save money on car insurance. For its connection with family members transporting valuable cargo, a minivan is frequently one of the best ways to get super cheap insurance.
When determining how much it will pay for insurance plans for that driver and car combination, insurers look at various statistics.
Make changes to your policy to meet your needs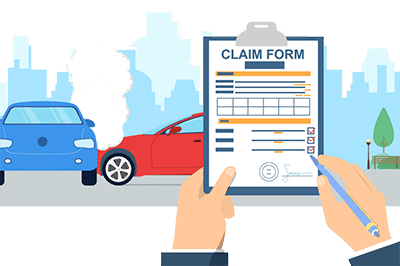 Different drivers require different types of insurance, so find a policy that is tailored to your specific needs. The third-party liability (TPL) minimum is $200,000. Many TPL claims easily exceed a million dollars, and you'll have to cover the difference from your wallet.
Accident benefits cover your recovery from an accident, including physical therapy and hospital bills. It also covers income loss and funeral expenses. You might upgrade this substantial part to take more income replacement which varies by province.
Establish a clean driving record
If you're a new driver or a student driver, you should look into usage-based insurance (UBI). Due to stereotyping by insurance companies, teenage boys usually pay much more for car insurance than the average. Many auto insurance companies, such as Intact, CAA, and Online, provide UBI in an application or a device installed in your vehicle.
UBI keeps track of your driving distances and other factors such as how vigorously you clutch lever and accelerate, how fast you drive, and how you manage moves. With this system, you can receive discounted rates for going well then track your progress on your phone.
Get several quotes and shop around
When it is about your car insurance, don't just take someone's word for it; you need to do your research. Investigate the topic. Please don't assume that the most well-known company is indeed the best simply because it spends its most advertising dollars to convince you that it is. Some excellent insurance firms may be unfamiliar to you.
Such car insurance quotations can help you compare the costs of different insurers. Consider going the old-fashioned route and visiting an insurance agent for assistance in choosing the best match car insurance coverage for you.
Because companies change their prices frequently, consider making it an annual tradition. Essentially, you should shop around if you live in a high-competition province. Having a good record will make premiums may decrease as you get older. Someone's premiums may go down if you don't have any accidents. Also, insurance premium decreases as your vehicle ages.
Always give your payments on time
Don't forget to make your payments. For one thing, it can result in NSF service charges and overdraft charges. Your insurer will now have to pursue you for payment, resulting in higher rates over time. A late payment can also harm your credit score.
That's not something individuals can do right away when shopping for a suitable policy, but rather as a preventative measure. If you suspect you will overlook or be late with an installment, be assertive and contact the agent before the due date. Some insurance companies provide a substantial discount on one's premium if you pay in full at policy renewal.
Final Thought
Follow these five steps outlined above if you want low-cost car insurance. They are simple to implement and may lead to immediate savings. You can also relocate because the location is an option. If you're below the age of 25, you'll pay more, but that's difficult to change. If you believe your insurance premiums are too high, you can reduce them by online shopping for your next car.
Other car insurance companies do not charge additional dealer fees. Furthermore, some online-only models have lower overhead, which is passed on to customers! Finally, you can replace your car with one that is less expensive to insure, but this may be prohibitively expensive.