This free Ontario G1 practice test, with multiple-choice questions, is intended to help you prepare for the official G1 exam that is required before you can get your driver's license.
If you have to drive on snow, you should try to drive…?
Cruise control should not be used…?
Share the quiz to show your results !
Subscribe to see your results
Snow
I got %%score%% of %%total%% right
%%description%%
More Learning Options:
Top Tips on How to Drive in Snow
Driving during the winter times can be really risky so you have to be prepared. You have to learn how to drive on slippery roads and in poor visibility. This article is going to give you all the tips you need on how to drive in snow.
Be Seen and See Carefully
Get rid of all the snow that has collected on your vehicle's roof, hood, lights and windows. Clean your windows as they may have frost. Some provinces fine you if they see that your vehicle has snow on your car.
If you are facing a situation of poor visibility then find a place where it is safe to stop. The area you should stop should be at an area of rest or take some shelter below a building where there would be no accidents. Keep your light and indicators open at all times so that the other vehicles can spot you.
Safe Breaking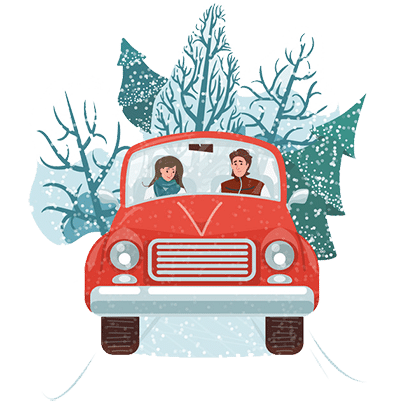 Proper braking is one of the most important things when you drive in snow. It takes more time to stop your car when driving on slippery roads. Keep a greater distance than you normally do from the vehicle that is ahead of you so that if they stop suddenly you don't collide. Keep all your attention on the road. Don't remove your foot from the foot pedal if your vehicle goes out of control. In this situation try steering the car with better focus.
Winter Driving Courses
This is one of the best solutions to be better at driving in snow. It will give you a straightforward experience as to what you need to do when you are driving in the snow and handle situations with safety. You will be able to pick up valuable information on how to control your car during skidding or a spinout in a safe manner. So your chances of getting into an out of control situation will be less.
Go out only when Necessary
In case you must drive in such conditions, check the travel and weather conditions before you head out. Grant yourself additional time for travelling and, in case the climate is bad, hold up for it to get better. Always inform somebody as to where you are going and the route you have planned to go on and the time you would arrive at your destination. In case you are late, someone will know where to find you and come to your aid if you are stuck in a situation.
On the off chance that driving becomes too unsafe, turn back or search for a secure place to halt until it's secure to drive again. Keep some extra fuel with you as you have to be prepared for any kind of unexpected situation.
Conclusion
These are the top tips that you need to follow when you are driving in the snow. It is often said that precaution is better than cure and that is true. It is better to avoid any kind of accident than to recover from it.