We know that taking the G1 test as part of your driver's licence can cause anxiety in even the most confident driver. That is why we designed this free G1 practice test so that you can practice and get an idea of what types of questions will be asked on the actual test.
Driving into a puddle that conceals a pothole could…?
Adversely affect other road users
---
In rainy conditions, road surfaces are particularly slippery…?
When it has been raining over an hour
---
Half an hour after rain stops
---
To avoid hydroplaning, you should…?
When driving in the rain, your following distance should be…?
When driving in the rain, you should aim for…?
Any area of deep water on the road should be…?
Share the quiz to show your results !
Subscribe to see your results
Rain
I got %%score%% of %%total%% right
%%description%%
More Learning Options:
How to Drive Safely in Heavy Rain
Rains can contribute to cases of accidents on the roads. This is because rains can cause havoc and reduce visibility. In addition to that, heavy rains lead to flooding which can cause an accident. In such a time, debris, rocks, and mudslides are washed to the highways, and they can be a barrier to timely and safe driving. This article is going to guide you on driving in rain.
How to Drive Safely in Heavy Rain
There are several things that you can do in order to drive safely in heavy rain. To start with, you need to slow down. High speeds are a major cause of accidents even on smooth roads and even during days with good weather. When you slow down while driving, you are going to have a higher chance for appropriate intervention in the case of an imminent accident and you can react in time.
Get Seen
When you are driving in heavy rains, you need to ensure that you are visible to other drivers and that they can see you. If you use headlights, both the drivers as well as the pedestrians can see you.
Avoid edge of the road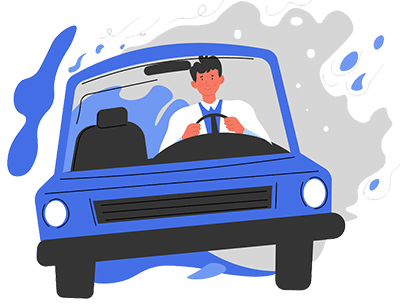 When you are driving, it is important that you avoid driving at the edge of the road. Most Canadian roads are constructed with the middle of the road slightly higher. When this is combined with a slippery road, you could find yourself skidding to the side of the road.
Get Informed
It is worth catching up with news and being updated on the weather. With information about the weather, you are going to be psychologically prepared about the possibility of heavy rain, and therefore, you will make an educated guess on what you are going to do.
Pull off
The Alberta Motor Association says that there are some circumstances that could force someone to pull off the road, and one should do this right away. Pulling off the road in time could help in saving lives. Again, obeying your gut feelings is a matter of paramount importance. If you decide to pull off the road, do not park your car near electricity poles or trees. In addition to that, avoid parking in low-lying areas due to possible flooding.
Hydroplaning
Hydroplaning is a situation where the car moves above the water but does not touch the ground. This means that the driver has very little grip on the road, and therefore, he does not have much control. This can be a tragic situation. If you experience such a situation, do the following: stay very calm, ease the brakes, and do not turn the steering wheel. This will give you a chance to slow down the car and get in touch with the road again.
Conclusion
If you are sure there will be heavy rains, then the most prudent thing to do is to avoid going out. But if you must travel, be sure to adopt safe travel methods. This will help you prevent possible loss of life. Moreover, you are going to prevent possible injuries that could be caused when driving in rain.